Human Concerns
The purpose of the Human Concerns Committee is to discern the needs of the people in the parish and wider community, especially the poor, and identify resources to meet those needs, while enlisting the active support and participation of parish members.
We currently have about twenty members. New members are always welcome! We are in need of volunteers to help with our upcoming projects. We do not meet during the summer. Please consider joining us!
Meetings are the second Tuesday of every month at 12:00 noon in Holy Family Hall.
2022-2023 MEETING DATES
9/13/2022
10/11/2022
11/08/2022
12/13/2022
01/10/2023
2/14/2023
3/14/2023
4/11/2023
5/9/2023
9/12/2023
HUMAN CONCERNS NEWSLETTERS
Click below to view
SEPTEMBER 2022
OCTOBER 2022
JUNE 2023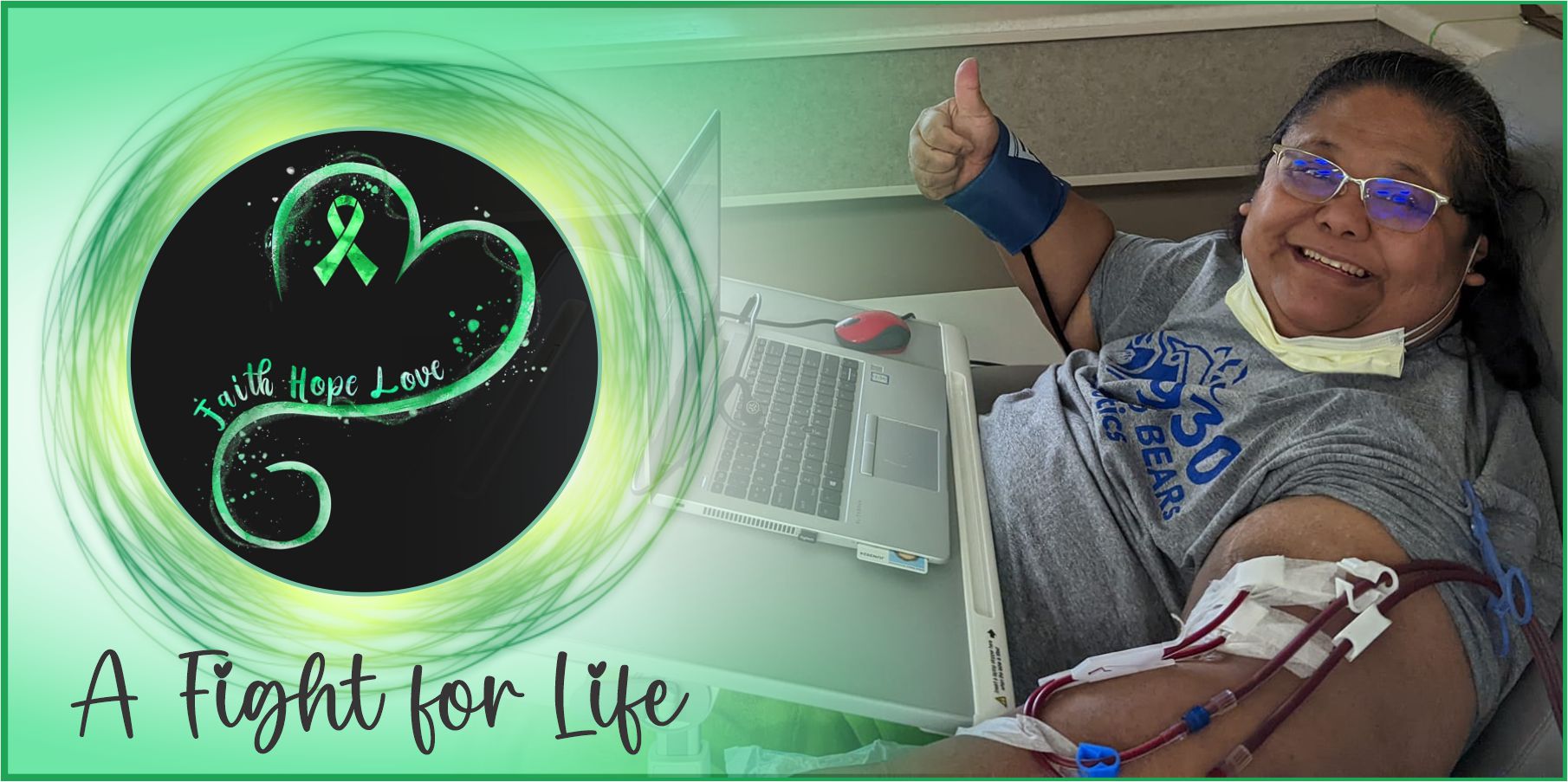 CLARISSE & HER FIGHT FOR LIFE
As parishioners, we're very familiar with her warm smile and musical talent! Some may be surprised to know she's also in a fight for her life battling End Stage Renal Failure. Diagnosed in 2015 with renal cancer, she underwent surgery, removing the entire cancerous kidney. Shortly after, her other kidney began to fail and she eventually needed emergency dialysis. She's continued dialysis for the past couple of years. Although very difficult, she tries to make the best of it with her joyful spirit! She needs a kidney transplant and is asking for our help.
LEARN MORE
LIVING DONOR REGISTRATION
DONOR REGISTRATION

ONGOING PROJECTS

Norway Helping Hands Food Pantry in Wind Lake. We do weekly food drives for Norway Helping Hands with special monthly requests for specific food and non-food items.

The Giving Tree
In partnership with Norway Helping Hands, we ask that only $25 Gift Cards be purchased from Walmart.
Each Candy Cane ornament on the tree will represent either a man, woman or child in need from our local area.
Keep the candy cane, return the card along with your Gift Card and place it in the designated box next to the tree.
Drop off Gift Cards by Sunday, December 11th after 9:30 AM Mass.
Questions? Please call Sandy Stokely (262)895-7256 or Pat Grams (262)352-3343.
Love Inc. Meal Program in Burlington. The fourth Wednesday of each month, St. Clare prepares, delivers and serves a meal at Love Inc. in Burlington. A sign-up book is located in the Narthex at the Information Station. Parishioners can sign-up to donate food, help cook or serve meals. We usually serve between 30 and 40 people each month.

Souper Sunday is held in February and corresponds with Super Bowl Sunday. We ask parishioners to contribute a can or two of soup to the food pantry.

For more information, please contact Debbie Klamert at debbieklamert@yahoo.com or 262- 895-7524.